Easter comes but once a year and while you may be considering having the whole family over to your house for the holiday, we think you may want to reconsider. After all, preparing everything you need for an Easter feast will take a ton of time beforehand and also throughout the day. Do you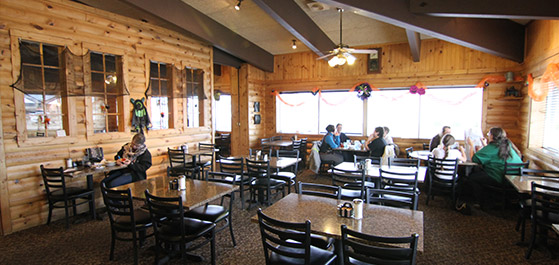 really want to spend your Easter holiday in the kitchen rather than sitting around with your entire family, enjoying their company? We didn't think so.
Why not plan to bring the entire group to Dakota Farms Family Restaurant this Easter Sunday? All of the incredible dishes we offer will surely satisfy everyone in your family, young and old. We have the very best in homestyle meals, that will bring you that comforting Easter meal feeling but won't require you to do the dishes afterwards. Now that's pretty tempting if we do say so ourselves.
While we, at Dakota Farms, may not have a whole Easter ham for your loved ones to share, we do have a number of amazing sides and entrees that will warm your belly and your heart. Try our fries, coleslaw or our famous sausage gravy if you want something a little more decadent.
We like to think of our customers as a part of our family so it would be our honor to be able to spend Easter with you and yours at our Williston location. We look forward to seeing you in the coming days! And if you can't make it for the holiday, don't forget to stop in and see us any other time.